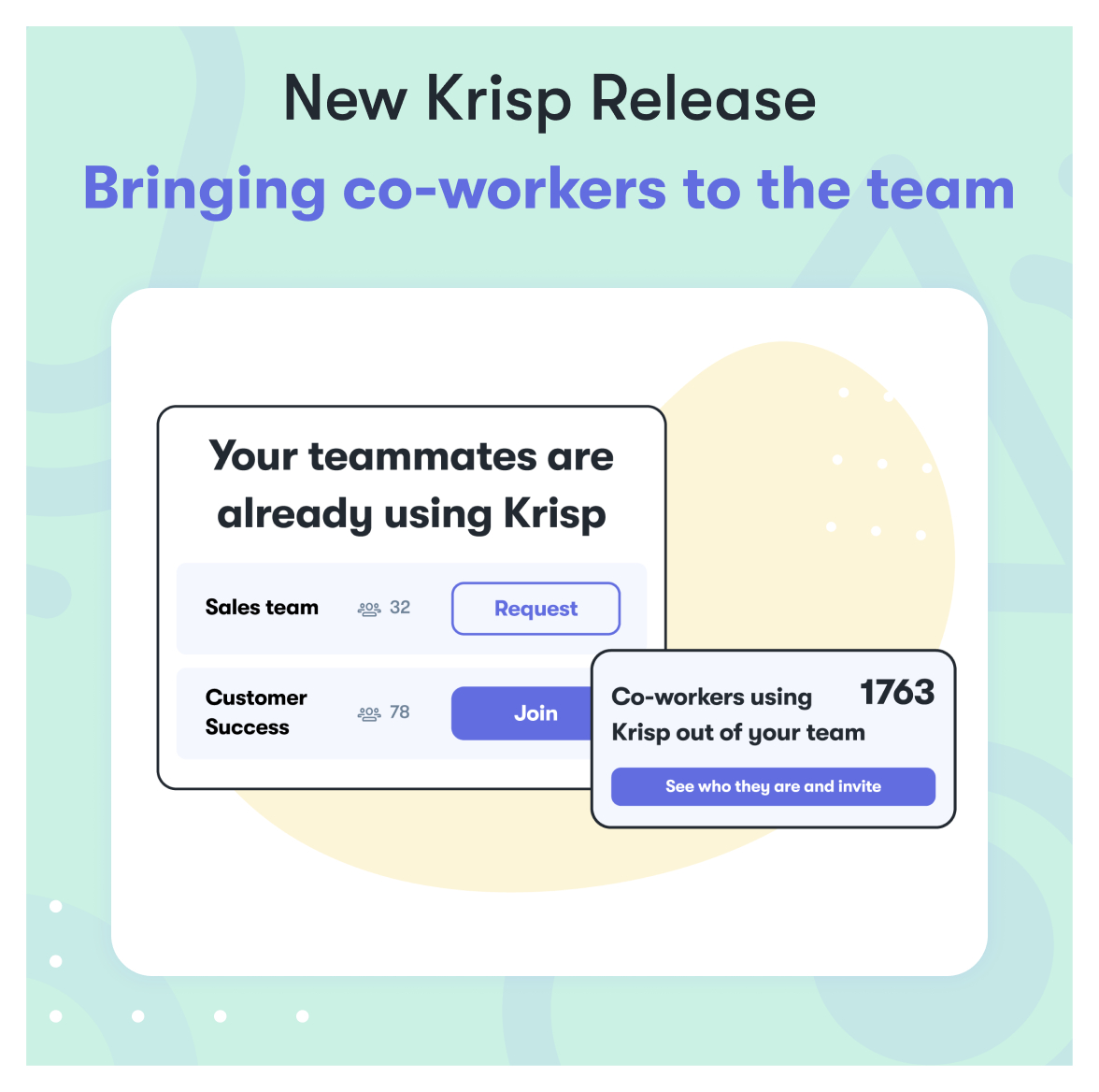 DATE:

AUTHOR:

The Krisp team
Bring co-workers to the team
DATE:
AUTHOR: The Krisp team
With this release, team expansion becomes easier!
For Business/Enterprise admins
Verify your work domain and invite your co-workers to join your team to have centralized user management and billing, and collaborate in the frames of one common account. You can now see who from your organization uses Krisp outside your team and invite them to join it.

Learn more about how you can use the feature.

On the other hand, you can allow new users from your company to join your team during the sign-up process, or send you a joining request for approval.

Now the Session Timeout value you set will instantly be applied to all the team members. They will be logged out both from web and app on the same day no matter when they logged in.
For new users
When signing up, the users with corporate emails will be offered to join the existing verified teams of their organization instead of creating a new account. Based on the team admin's preferences, the user will either instantly become a team member, or send a joining request to the admin.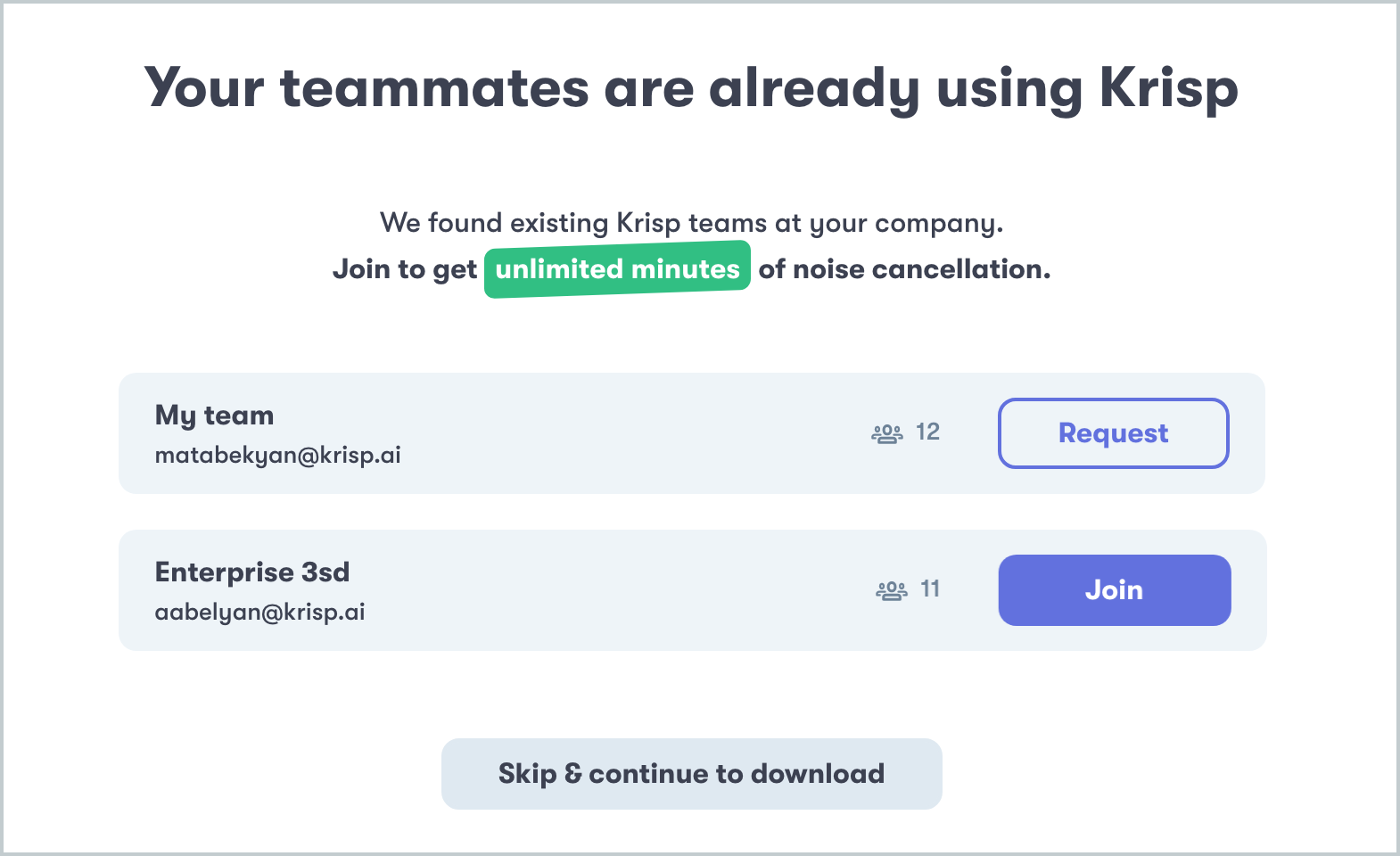 Bug fixes and improvements
We fixed the issue when a user would fail to log in to their account after being invited to a team.