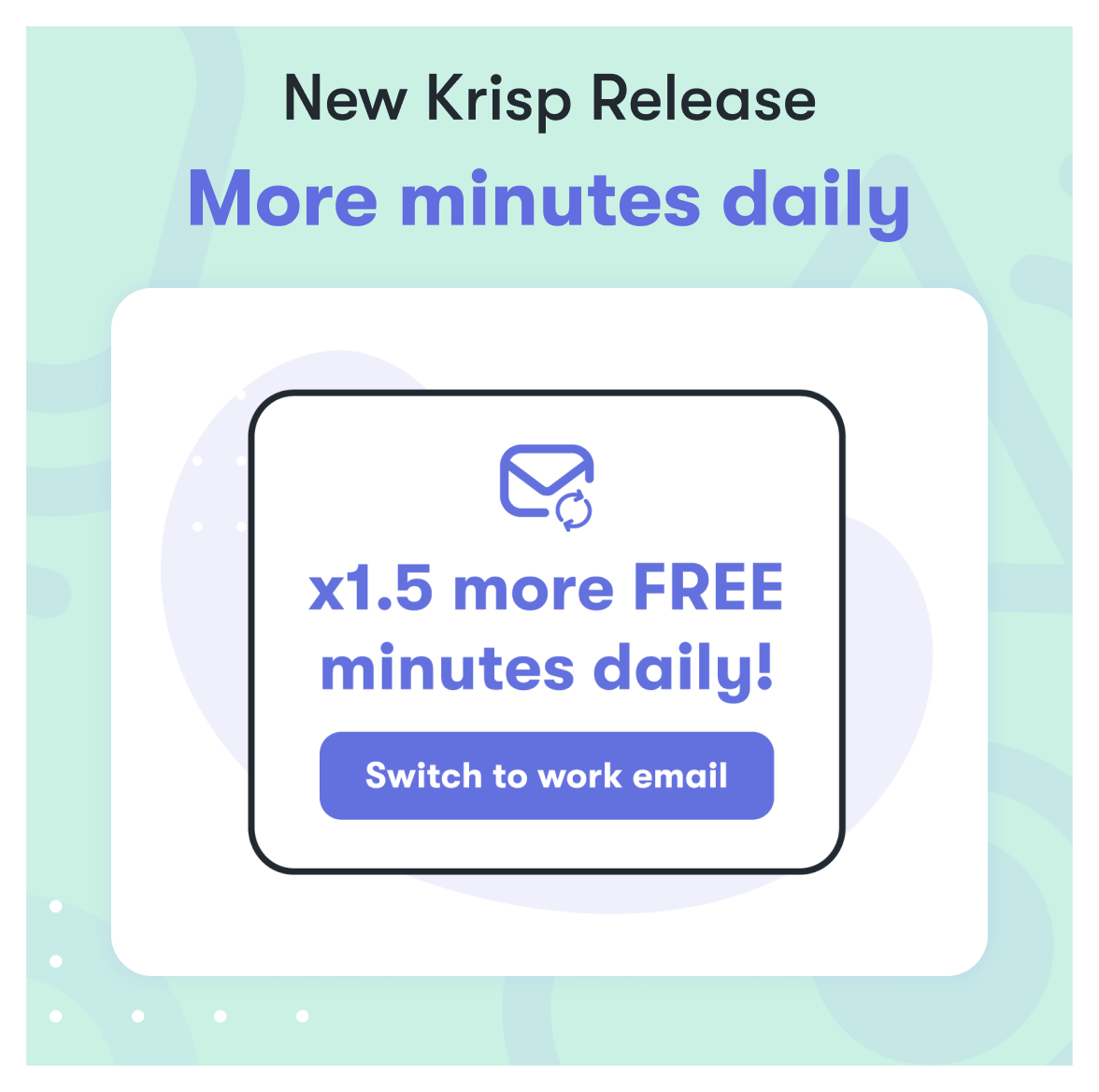 DATE:

AUTHOR:

The Krisp team
Daily Noise Cancellation minutes, switching to work email for more minutes
DATE:
AUTHOR: The Krisp team
With this release, your free Noise Cancellation minutes will renew on the daily basis. You will also have the chance to boost your minutes by switching your account to the work email.
For Personal plan users
If you are on a free plan, this release will give you 60 minutes of Noise Cancellation daily. This way, Krisp will have your calls better covered every day of the week.

You also get the chance to increase your free Noise Cancellation minutes to 90 minutes per day if you switch your account email from standard to a work email.