DATE:

AUTHOR:

The Krisp team
Krisp Enterprise version 22.Q2.14
DATE:
AUTHOR: The Krisp team
Introducing the Enterprise updates track
We are launching a separate Enterprise release track for the Krisp app. Enterprise releases are extensively qualified versions of the Krisp app focused on Enterprise use-cases. Enterprise releases will be once in every quarter and are ideal for large IT teams prioritizing stability over new features.
As a team admin, you can choose if your team members should download the Standard or Enterprise versions and get the corresponding updates whenever available. This feature should facilitate the distribution of newer versions for the IT teams and ensure the team members are using the latest Enterprise version. The control option is on the Settings page of the Admin Dashboard.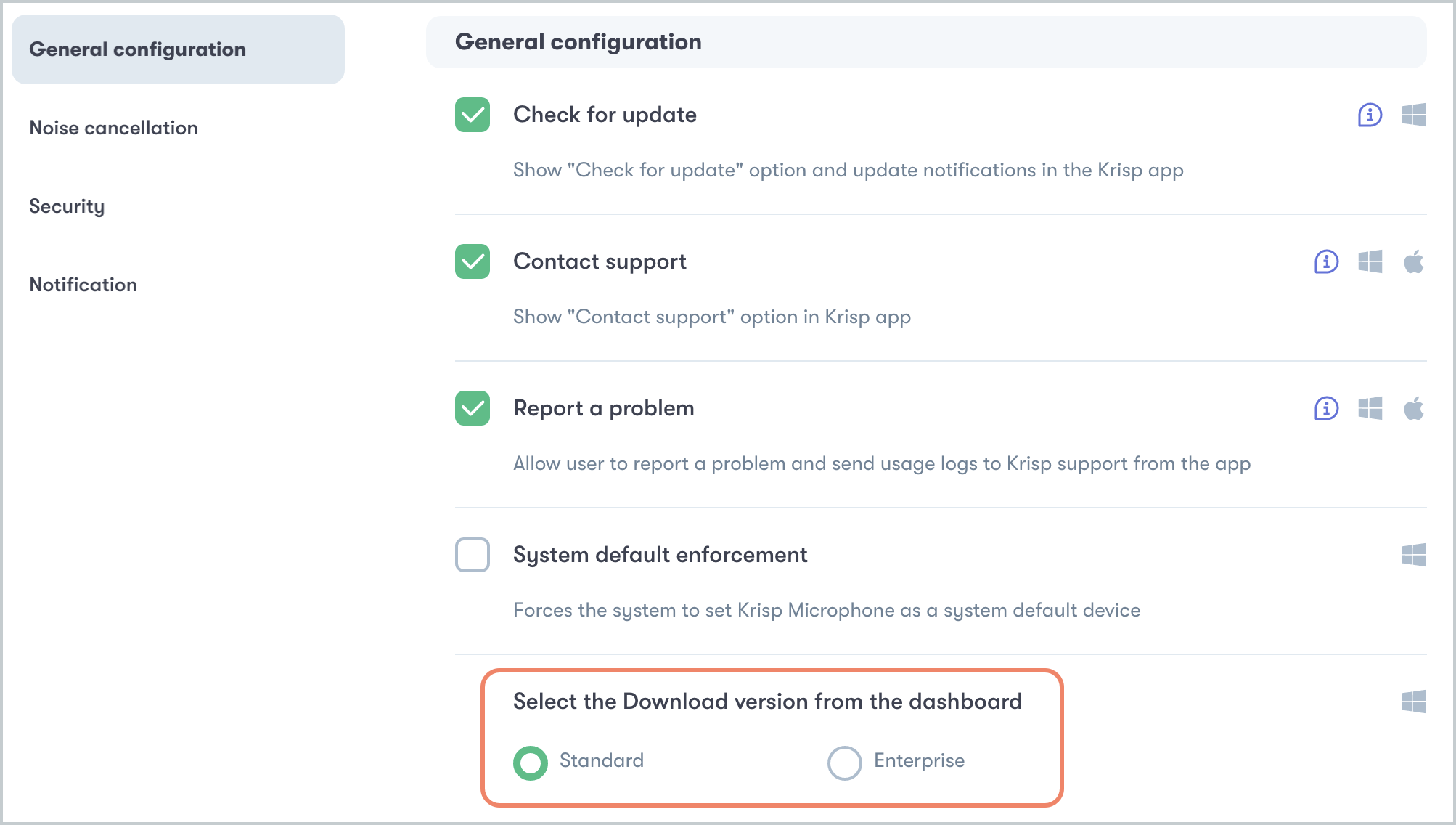 The scope of Krisp v22.Q2
This version is for Windows only. It includes all features, enhancements and bug fixes up to the Krisp v1.33 from the Standard release track. You can check what is included in that version here. You can also see details about the previous versions of Krisp on Windows here.
Apart from that, this version includes the following updates:
Sign-out notification: Krisp will now notify you if you get automatically signed out of the app. It can happen if you sign in to your account on a different device or if there is a session timeout. This way, you can be confident you don't accidentally start your calls without Noise Cancellation.
Refined Noise Cancellation: The rooster crowing sound will now be better removed from your calls. Besides, the cases where your voice was being suppressed along with the noise, should bother you less.
Improved ringtone detection: Krisp now detects more ringtones and telephony sounds more accurately. We have you covered even better when it comes to not missing important notifications during your calls.