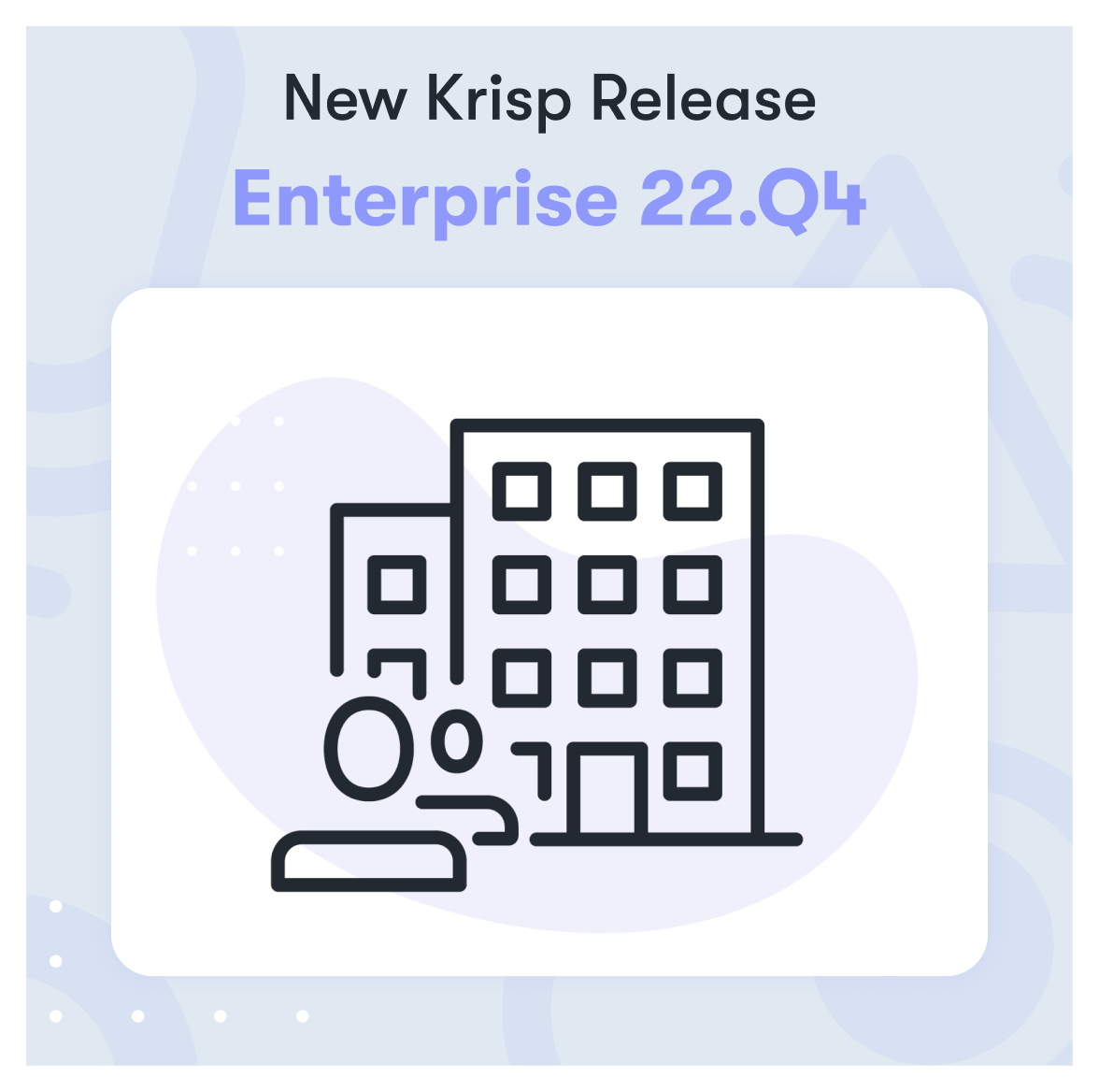 DATE:

AUTHOR:

The Krisp team
Krisp Enterprise version 22.Q4
DATE:
AUTHOR: The Krisp team
This release brings the following features, improvements, and bug fixes to the Enterprise version on Windows.
Features
Krisp as system default speaker

Krisp can now be set as the system default speaker. Alternatively, it can be enforced as the system default speaker on the team members' machines. This way, the admins can be sure the needed audio setup is not easily broken, while the users will avoid the setup process for each communication app they use.

The feature is available for the device-login teams by default. Contact your Account Executive if you want to have it for your email-based team.

Background Voice Cancellation

This release brings you Background Voice Cancellation. It replaces the existing Voice Cancellation. No lengthy setups are needed - you only need to wear a headset, toggle Krisp ON, and bring extra voice clarity to the calls. ****No matter where the team members are taking calls from, the other people's voices and the background noises will be eliminated leaving only the primary speaker's voice.

Current Noise Cancellation still works with any microphone and is not affected by the new Background Voice Cancellation.
Improvements and bug fixes
Avaya ringtone detection

The Avaya telephony sounds will now be preserved during the call while using speaker Noise Cancellation.

We also made improvements in the notification system increasing the stability and the performance of the Krisp app.