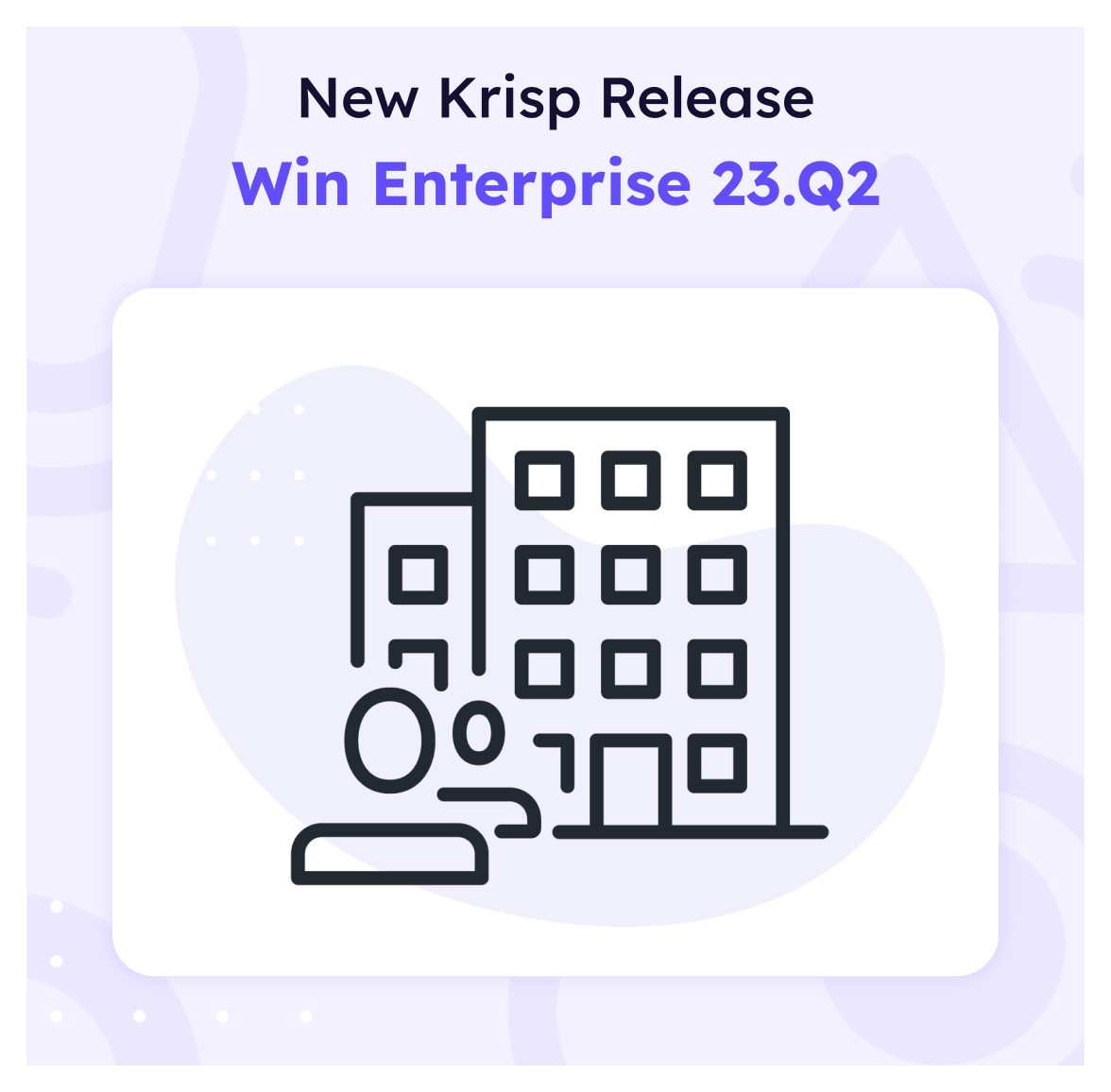 DATE:

AUTHOR:

The Krisp team
Krisp Win Enterprise version 23.Q2.4
DATE:
AUTHOR: The Krisp team
Microphone and speaker prioritization and selection logic
If your team members use multiple microphones and speakers at different times on the same computer, they will now have the correct setup for every call with fewer clicks. Now Krisp will handle the microphone and speaker prioritization and selection in a way that the user's voice is captured by the preferable and predictable device, as well as they hear the others through the logically correct one.
With this logic, the team members will no longer need to manually adjust the Krisp setup anytime they connect or disconnect another device. Instead, Krisp will pick the most accurate ones unless they specifically decide to switch them.
The devices will show up in the Krisp app dropdown lists based on their priorities.
Check this help article for more information about the logic.
Improvements
We introduce a new model for the Inbound Noise Cancellation. It significantly reduces CPU utilization by half while maintaining the high quality of incoming voice.

The toggle for Krisp Speaker Noise Cancellation is now available on the Widget for easier control of the call setup.

As a Business and Enterprise team Admin, you can control the feature from the Admin Dashboard.

Now the login flow will be kicked off automatically at the app start if SSO slug has been incorporated into the Krisp installer during the deployment. Check this article to learn more about the process.

You will now get more prominent visual hints both in the app and as notifications guiding you to the most optimal setup to benefit from Background Voice Cancellation at all possible times.

You can now access Krisp menu by right-clicking the app icon in the system tray (bottom right part of your screen) for faster access to the settings.

The "Restore optimal audio settings" button now affects the Noise Cancellation Mode as well and resets it to Auto.

We introduced a new behind-the-stage mechanism for a more effective troubleshooting process of user-side problems.

We also performed UX enhancements on the Audio tab of Krisp Preferences to make the app management easier and more intuitive.
Bug fixes
We addressed the issue when the Krisp icon in the system tray would not indicate the first call happening after the app started.

We have resolved the issue that caused BVC (Background Voice Cancelling) to turn off after selecting the System Default device in Krisp.

We fixed the cases when a wrong Krisp app version would be suggested to the user for an update.

We addressed the mute state inconsistencies across the app and the widget.

We also fixed the problem when Krisp would sometimes get muted after a microphone change.