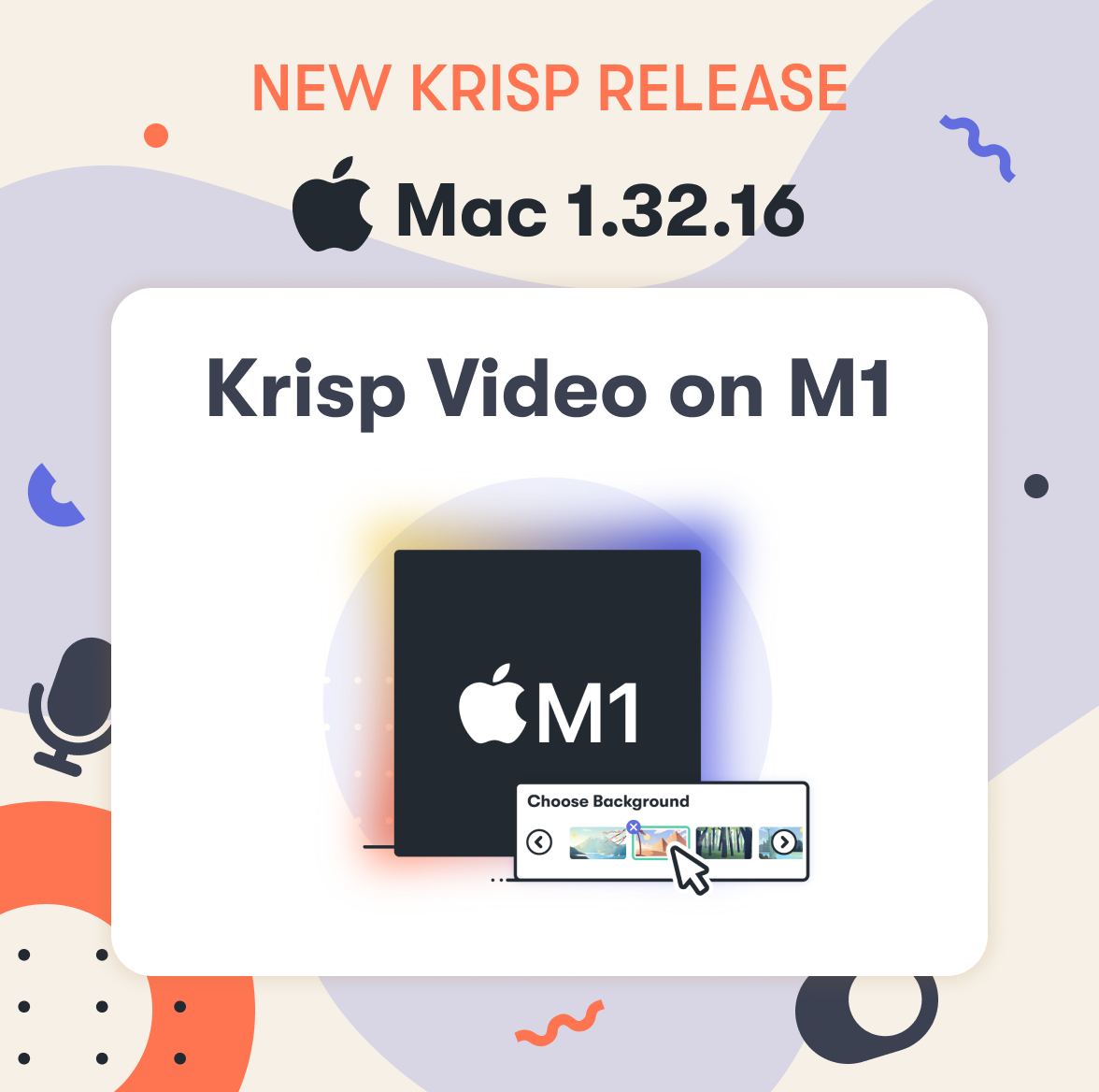 DATE:

AUTHOR:

The Krisp team
Mac 1.32.16 - Krisp Video on M1 chip
DATE:
AUTHOR: The Krisp team
With this release, we bring Krisp Video to the M1 users and enhance it for Intel users.
For M1 users
Krisp Video is now available for MacBook M1 users! Now you can use the Krisp Virtual Background during your calls, as well as see your Talk Time on your video thumbnail and share it with the other call participants.
The feature is still in beta and will continuously improve with the upcoming versions.
For Intel users
Krisp Video is now out of beta! Previously, the app could crash or freeze in different scenarios when Krisp Video was used. A number of bug fixes and improvements address those issues leveling up the performance and reliability of the app when the feature is used.