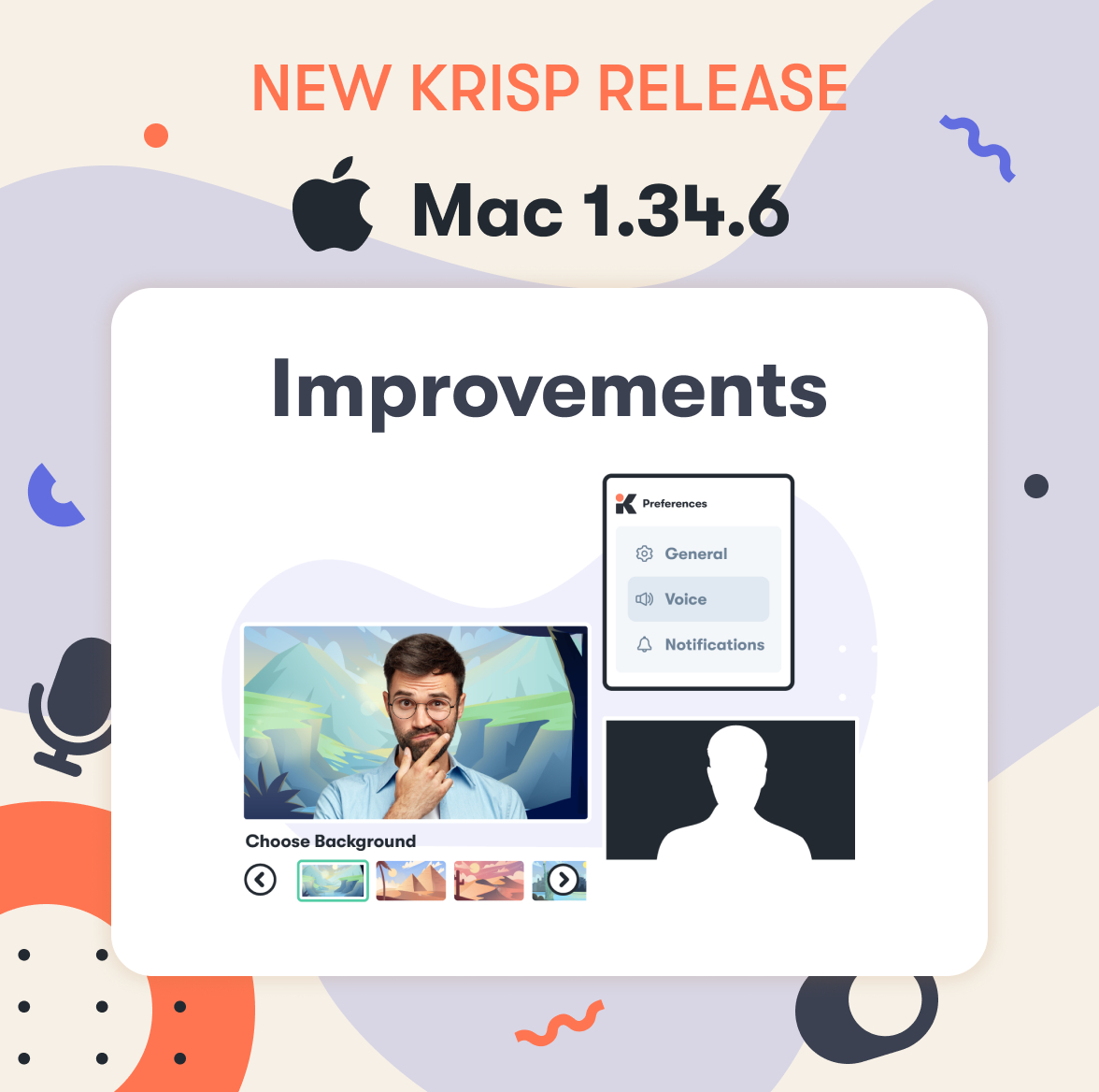 DATE:

AUTHOR:

The Krisp team
Mac 1.34.6 - Virtual Background improvements
DATE:
AUTHOR: The Krisp team
This release brings improvements to the Virtual Background and how Krisp handles the noise cancellation. It also facilitates the preferences management and makes it more intuitive.
The Virtual Background will now do a better head segmentation. You can choose our bright images as backgrounds for your video calls with more confidence. And if you want to change the background, the transition from one image to another will now be smoother. Check this support article to learn more about the feature.
Noise Cancellation is now refined. The rooster crowing sound will now be better removed from your calls. Besides, the cases where your voice was being suppressed along with the noise, should bother you less.
Krisp now detects more ringtones and telephony sounds more accurately. We got you better covered when it comes to not missing important notifications during your calls.
In the meantime, the redesigned Preferences menu makes it easier to configure your Krisp app to have it correspond to your needs.