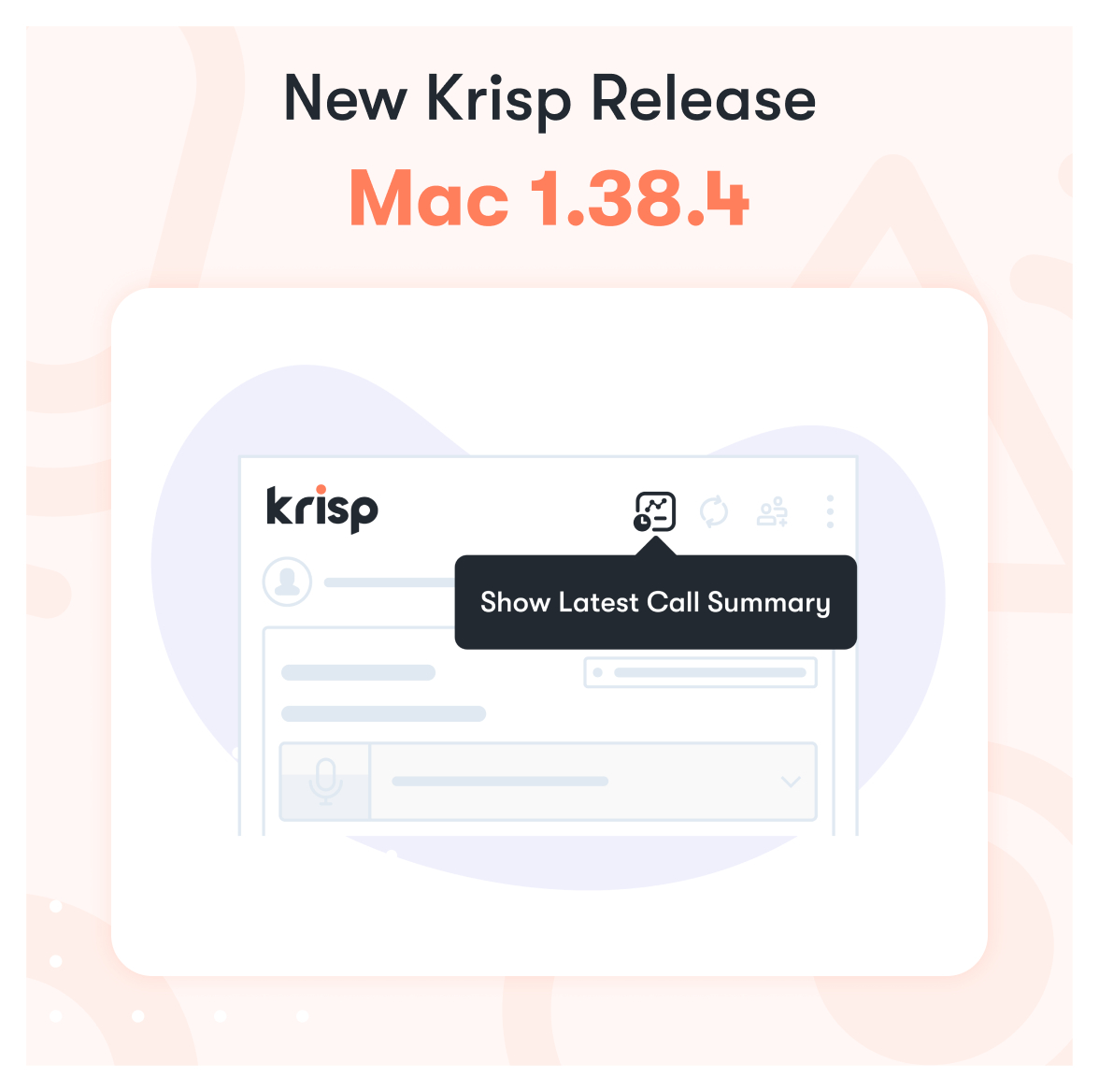 DATE:

AUTHOR:

The Krisp team
Mac 1.38.4 - Latest Call Summary
DATE:
AUTHOR: The Krisp team
This version introduces the Latest Call Summary, indicates when the Acoustic Echo Cancellation is ON, and brings more bug fixes to you.
Latest Call Summary
If you miss the Call Summary after your meeting, the Latest Call Summary will give you the possibility to revisit those insights later. The Latest Call Summary is a handy place to see the details about your previous call that was longer than 5 mins.
Check this help article to learn more about the Call Summary.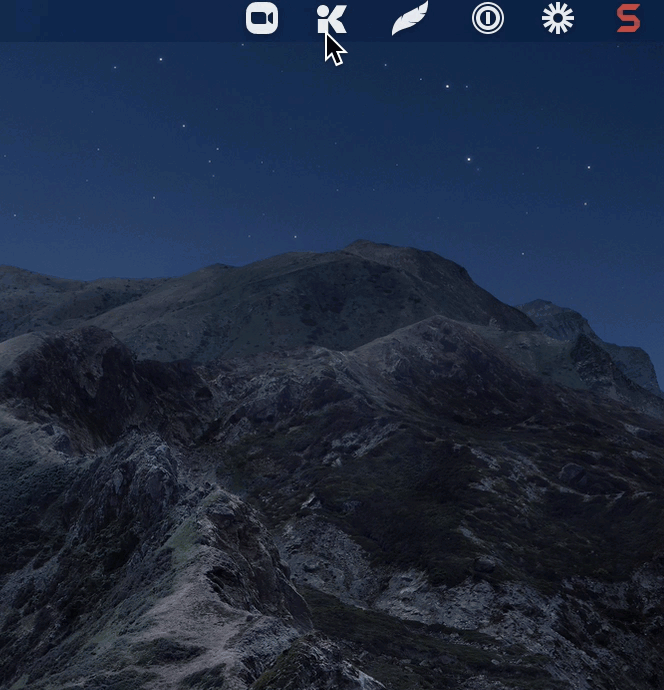 Echo Cancellation state indicated in the app
With this release, the app will tell you if you need to adjust your Krisp setup to have Acoustic Echo Cancellation. This way, the other meeting participants will not hear an echo of their voices during the call thus making the meeting more effective.
Sunsetting the Talk Time on Virtual Background
From this version on, the Talk Time will become unavailable on the Krisp Virtual Background. The feature brought more distraction for the meeting participants during video calls than added value to your Krisp experience. So, we made the decision to deprecate the feature. However, you can still see your Talk Time during the calls in real-time on the Krisp Widget.
Bug fixes and improvements
We fixed the cases when Krisp would mistakenly show warning icons in the app UI.

We fixed the problem when users would sometimes be logged out of the app for no specific reason