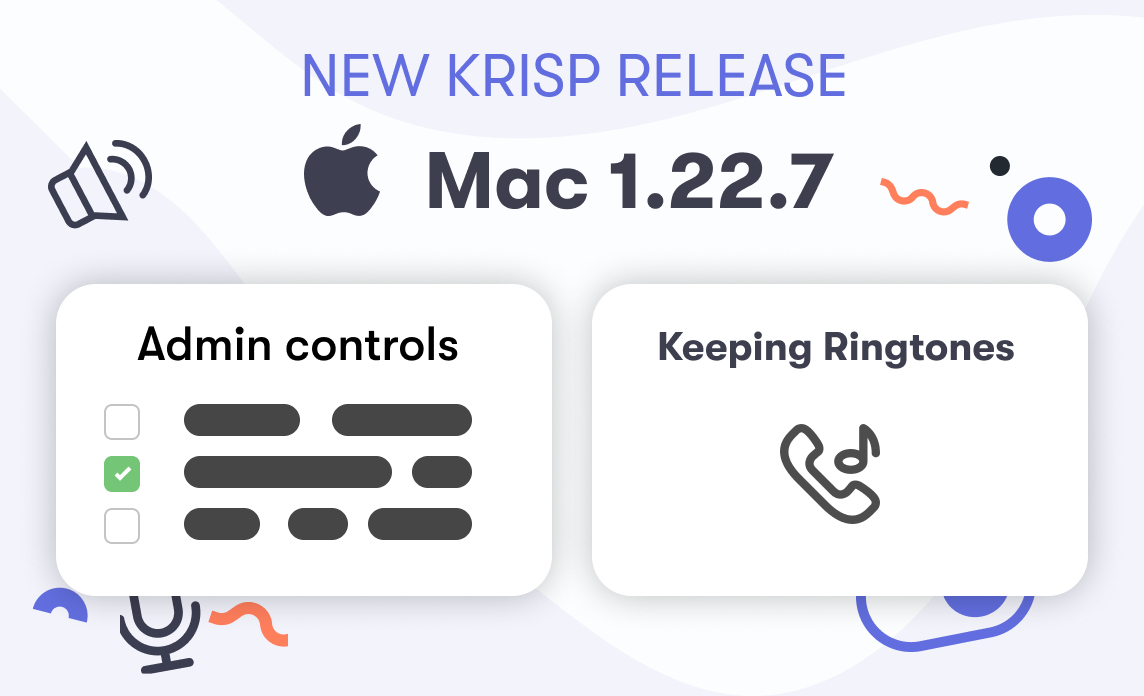 DATE:

AUTHOR:

The Krisp team
Web Dashboard
Krisp Mac (legacy)
Mac 1.22.7 - Ringtone detection and more admin controls
DATE:
AUTHOR: The Krisp team
This release brings new enterprise features and fixes the "ringtone removing" issue on the speaker, along with more improvements.
Enterprise features
Now, the admin can disable the options for "Contact support" and "Report a problem" from the admin dashboard allowing more control over Krisp's enterprise support flows. Find more details in this support article.
Improvements & bugfixes

Previously, the speaker noise cancellation was removing not only the noise, but also useful sounds and notifications (like Zoom's "new person joined" notification or the voicemail beep). Now, our new smart speaker noise cancelation will keep the in-app sounds in the most popular apps and also the telephony signals and voicemail beeps.

Updated the onboarding flow, and the setup flow is simpler and faster.

Previously Krisp was consuming 2-3% of the CPU when the Krisp app was not in use and running in the background. Now, it does not consume this much CPU.

Added support of Big Sur 11.5 Beta and Monterey Beta.