DATE:

AUTHOR:

The Krisp team
Improvements in the sign in/sign up flow, simultaneous Krisp usage on 2 devices, more intuitive team management
DATE:
AUTHOR: The Krisp team
This release brings changes to the sign-in/sign-up processes and allows the Pro, Teams, and Enterprise accounts to use Krisp on 2 devices at the same time. It also improves the team admin experience when SSO/SCIM is used.

For users on all plans
We facilitate the sign-in/sign-up process to make it easier. If you accidentally try to sign up on the sign-in page, we will guide you to the correct page to create your account. The logic will work in reverse as well.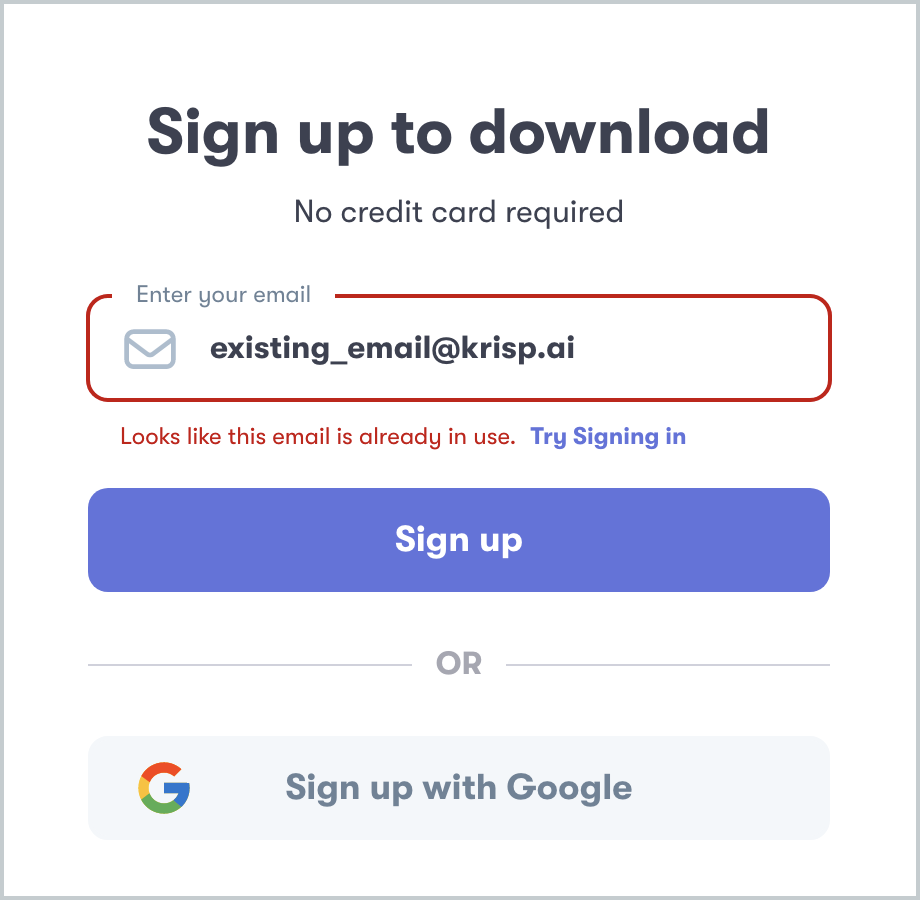 For Personal Pro, Teams, and Enterprise users
While you are logged in to your Personal Pro, Teams, or Enterprise Krisp account, you can use it on two devices simultaneously without the need to re-login each time.
For Teams and Enterprise admins
If you use SAML/SCIM for provisioning, some actions in the Admin Dashboard become inaccessible for you. This release makes those actions clear to you visually so you don't spend time checking each.