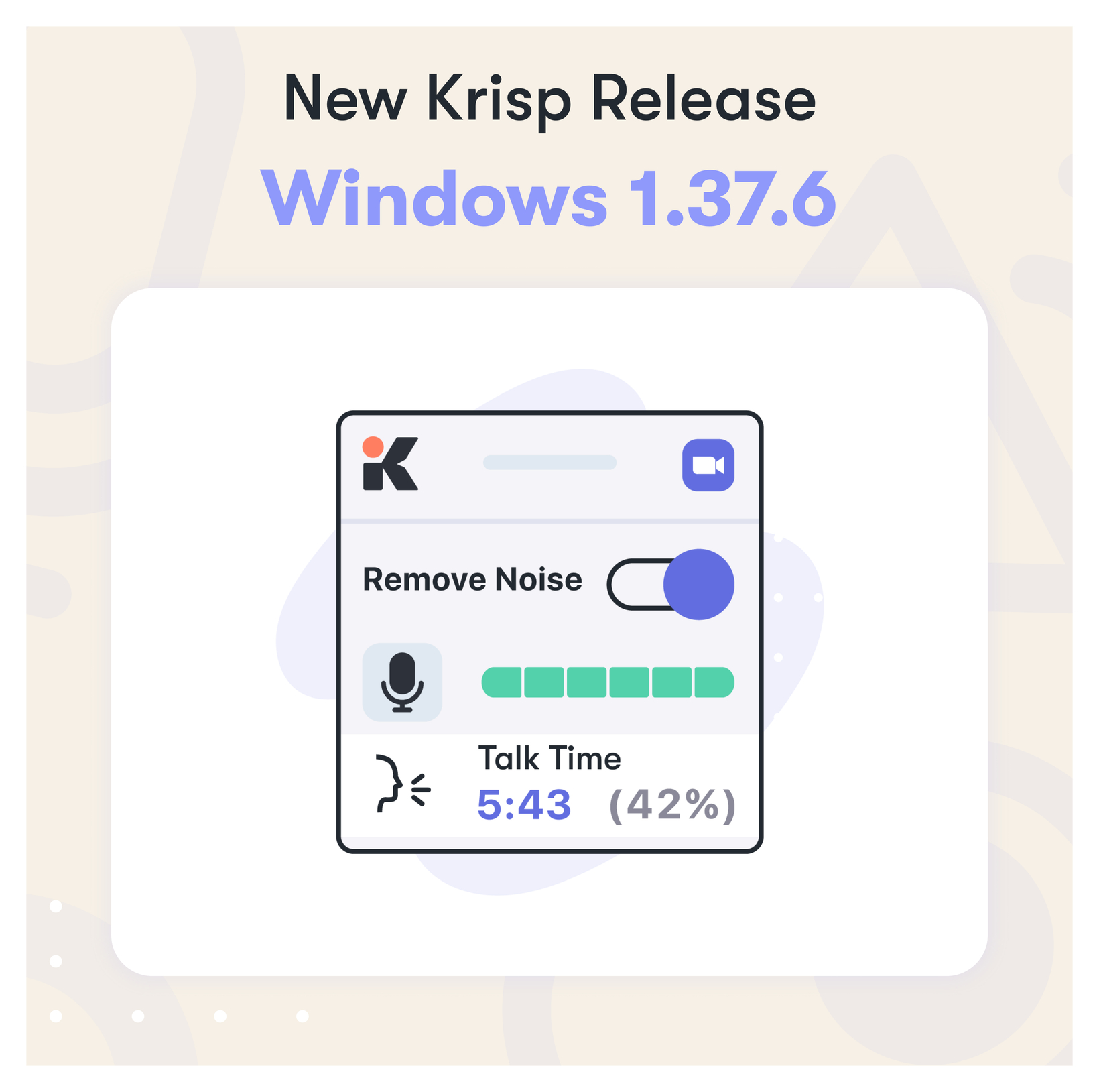 DATE:

AUTHOR:

The Krisp team
DATE:
AUTHOR: The Krisp team
With this release, you will see your Talk Time on the Krisp Widget during your calls!
New feature
Whenever Krisp Microphone is used, the Krisp Widget will share the following insights with you in real-time:
the Meeting Duration

your Talk Time during the call

your Talk Ratio for the current meeting
The feature will give you the opportunity to see how much you talk during a meeting in real-time, and to adjust your talking-listening ratio if needed.
Bug fixes and improvements
You will now have better Speaker Noise Cancellation. The difference will be more noticeable when you are using a landline phone with a calling application for your meetings.