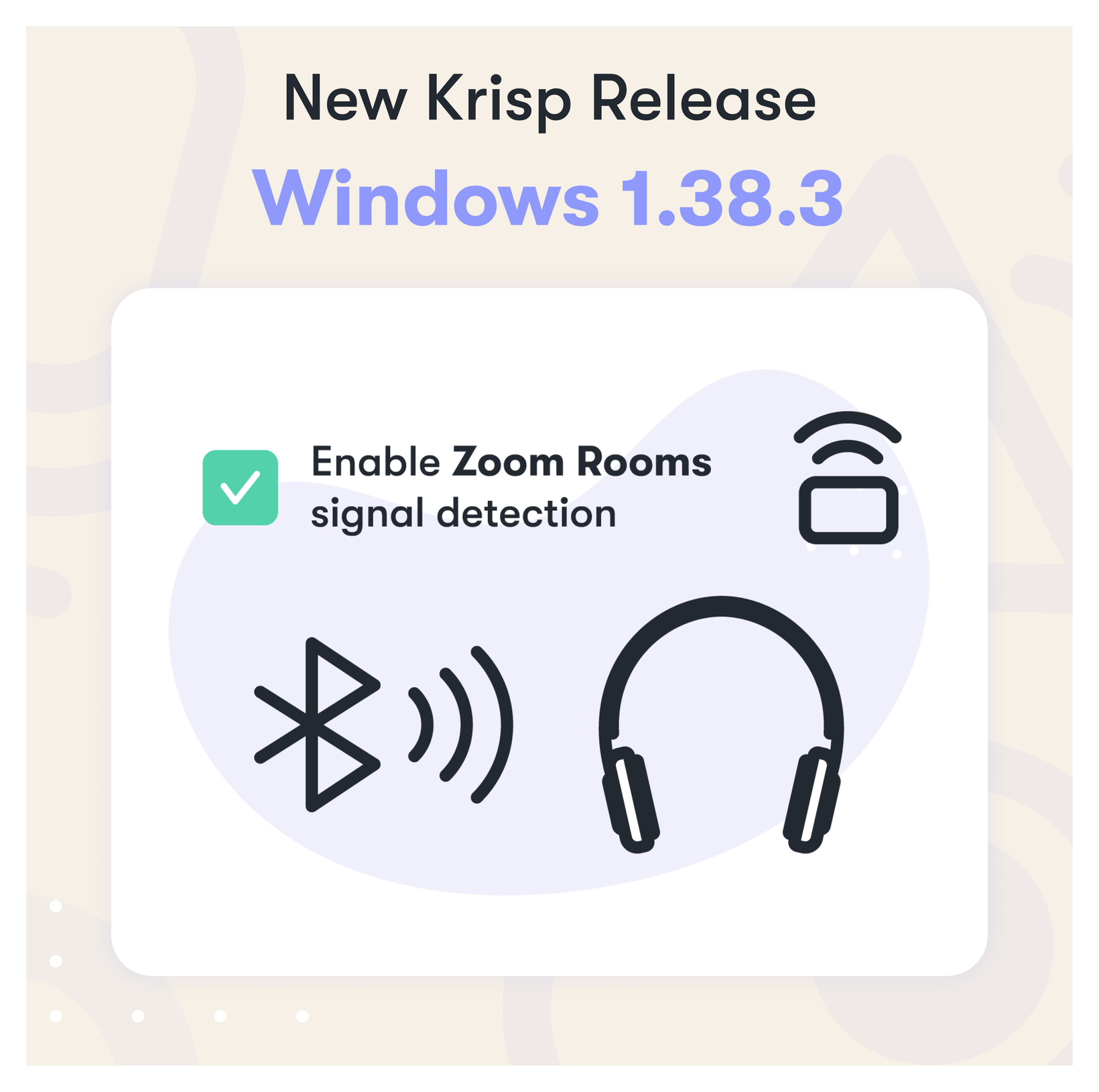 DATE:

AUTHOR:

The Krisp team
Win 1.38.3 - ultrasonic signal detection, Bluetooth headset usage improvement
DATE:
AUTHOR: The Krisp team
With this release, we bring essential changes to Krisp to level up your experience.
Ultrasonic signal detection for Zoom Room pairing
You can now pair your Zoom with Zoom Rooms equipment while using Krisp. The ultrasonic signals transmitted by Zoom Rooms will not be canceled by Krisp and the connecting process will go hassle-free.
Improvement in Bluetooth headset usage with Krisp on Windows 10
With this release, we fix the issue when you don't hear other call participants if you use a Bluetooth headset on Windows 10 with the wrong configuration. In short, the Bluetooth headsets appear as two different devices on your computer and a wrong selection in Krisp resulted in the mentioned problem.
Now the correct profile will be selected automatically assuring a better experience when you use your Bluetooth headset.
Echo Cancellation state indicated in the app
With this release, the app will tell you if you need to adjust your Krisp setup to have acoustic echo cancellation. This way, the other meeting participants will not hear an echo of their voices during the call thus making the meeting more effective.
Bug fixes
We fixed the cases when some users would see notifications after logging out of Krisp.

We identified and fixed some cases when Krisp was not able to work with a certain microphone or speaker and would bring you an error in the app.