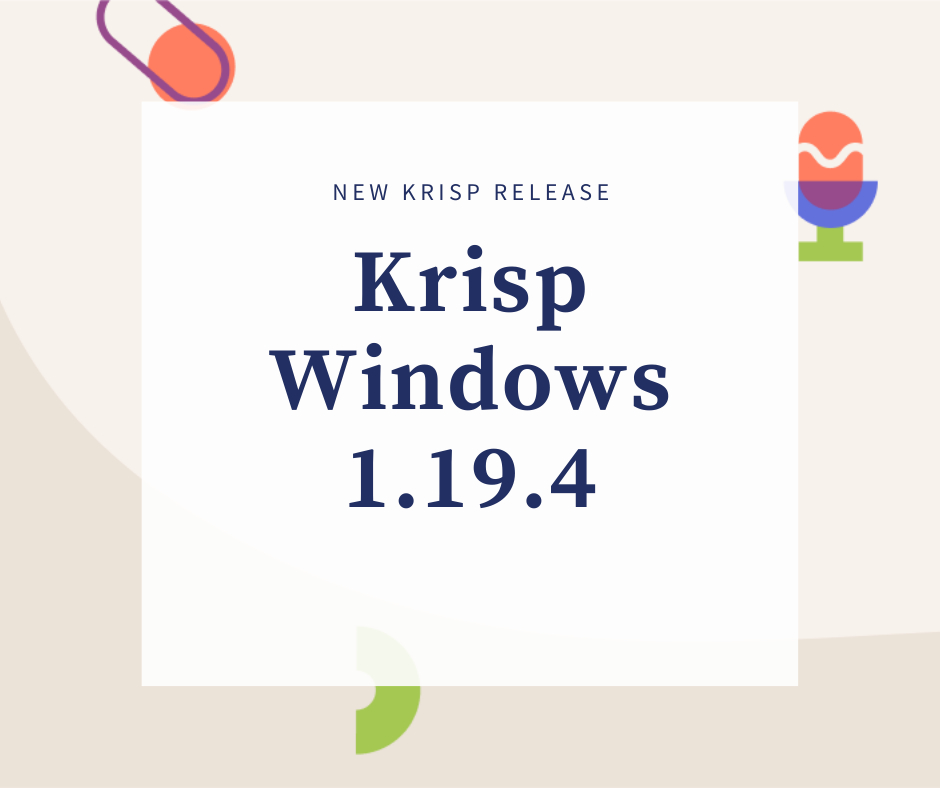 DATE:

AUTHOR:

The Krisp team
Windows 1.19.4 - FQDN-based login for non-persistent VDI environments
DATE:
AUTHOR: The Krisp team
We've added a new way to login to Krisp using the FQDN-based login. This can be useful for enterprise deployments of Krisp in non-persistent VDI environments. This release also contains important bug fixes and improvements.
This release contains
Enterprise features
Added an option to login with device by using the computer FQDN as an identifier. This allows Krisp to be deployed in non-persistent VDI environments
Bugfixes
Fixed the issue when Krisp would not stay chosen as a working device in Jabber when using device login
Fixed the issue when in some cases on the first run, the microphone volume level would not be set to optimal level
Added a graceful handling of "Team not found" error
More and more enterprises are using VDI environments today and we are improving the ways that Krisp works with all of those. The main new feature of today's release- the FQDN-based device login comes to address the issue when Krisp is being deployed in non-persistent VDI environments. In these environments, the device setup and configuration can constantly change and our previous login mechanisms were not designed to handle these changes. Now we use the new mechanism to identify Krisp installations in those non-persistent environments.
In order to use the new feature, it needs to be activated for your team. Then all you will need to do is to add the additional config file to your Krisp installation.