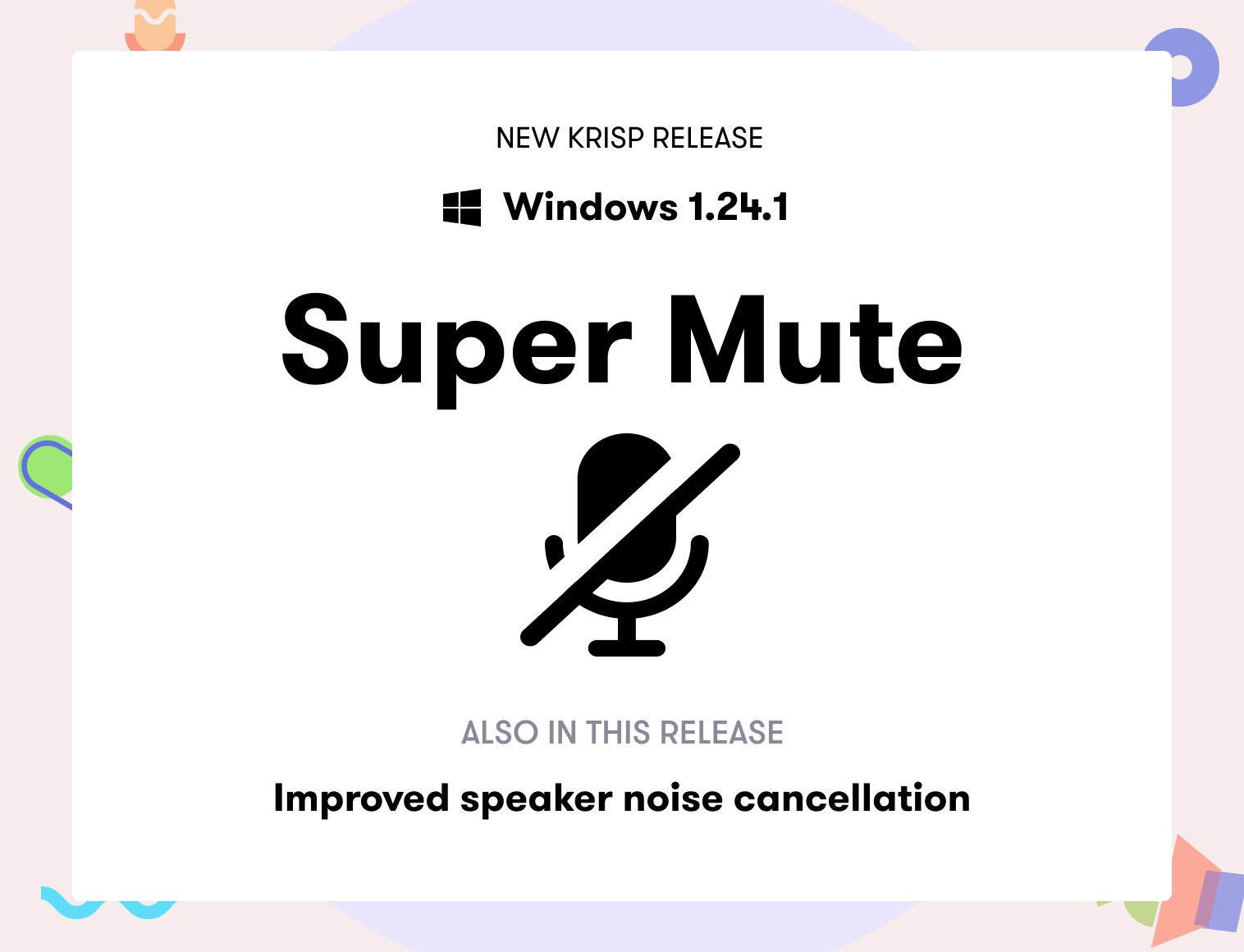 DATE:

AUTHOR:

The Krisp team
Windows 1.24.1 - Super Mute & Improved Speaker Noise Cancellation
DATE:
AUTHOR: The Krisp team
In this release, we've added the long-awaited mute functionality and improved the quality of noise cancellation for the speaker.
Added mute functionality, so now you can mute the Krisp microphone and it will be muted in all the connected apps. Click on the microphone icon in the Krisp app and check it out!

Improved the quality of the noise cancellation on the speaker, so now the noises coming to you from others will be filtered more efficiently.

Fixed a bug in the Krisp audio driver that in some cases would result in distorted (robotic) audio.

Made other smaller improvements
See our support article to learn more about how the muting functionality works.