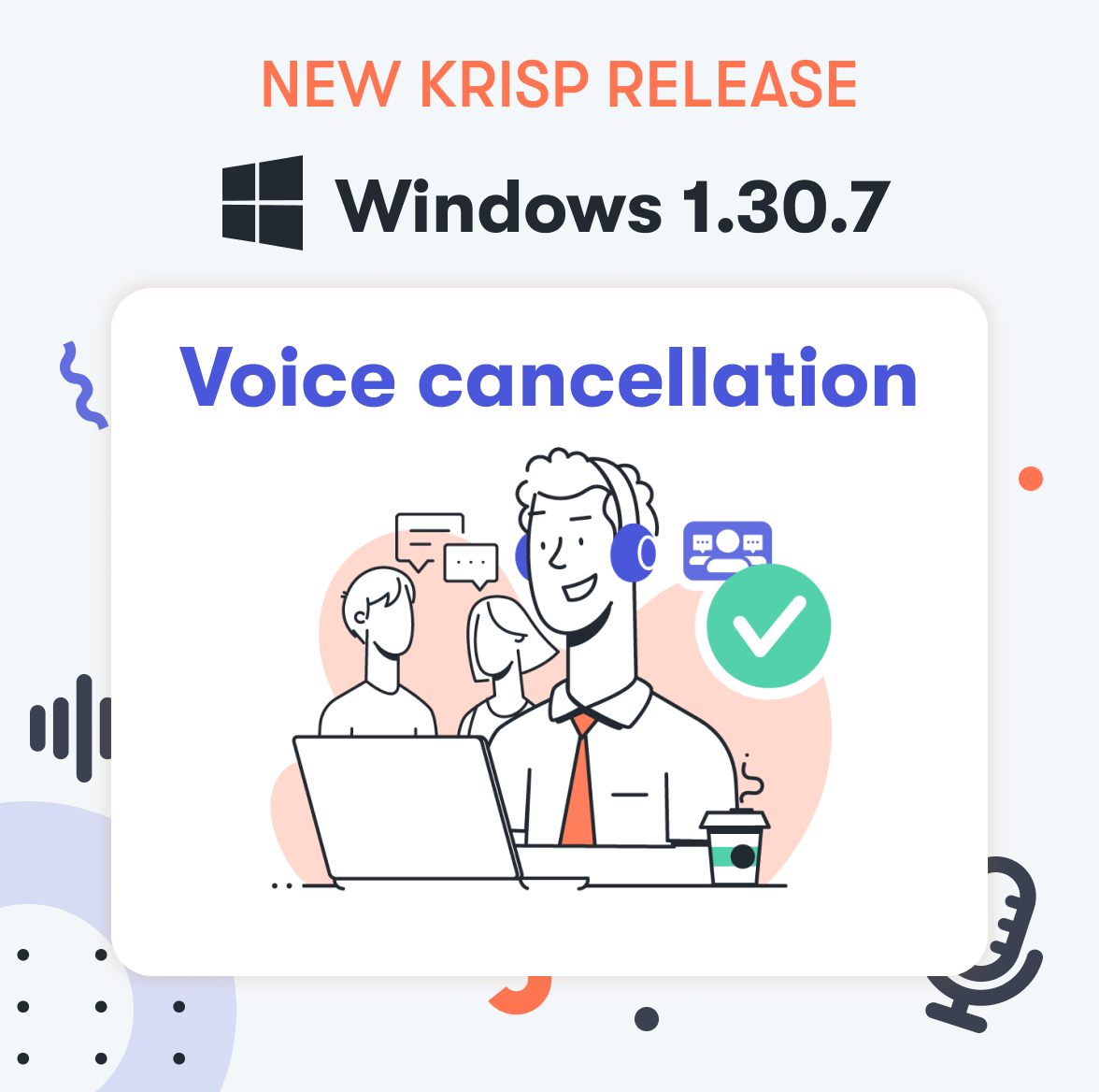 DATE:

AUTHOR:

The Krisp team
Windows 1.30.7 - Voice Cancellation
DATE:
AUTHOR: The Krisp team
With this release, Krisp brings you the Voice Cancellation - a revolutionary new feature in the market!

Now the app can remove not only noises but also voices of other people around you. People who sound significantly different than you won't be heard during your meetings. This will take your online communication to a new level making it more efficient.

To benefit from the feature, you just need to go through the quick Voice Cancellation setup process:
- record a small sample of your voice with Krisp,
- let Krisp analyze and learn your voice characteristics,
- have both noise and voice cancellation in your next meeting.

Read more about the feature in this help article.
In the meantime, the redesigned Preferences menu makes it easier to configure your Krisp app to have it correspond to your needs.
And we don't stop there. The control you get over the app has also become more accessible. The HD voice, Low-power mode, and Voice Cancellation icons are now clickable. They instantly open the Voice section of the app Preferences. Now it takes fewer clicks to turn the Voice Cancellation on and off or change the Noise removal mode.

Read more about the Noise removal modes in this help article.