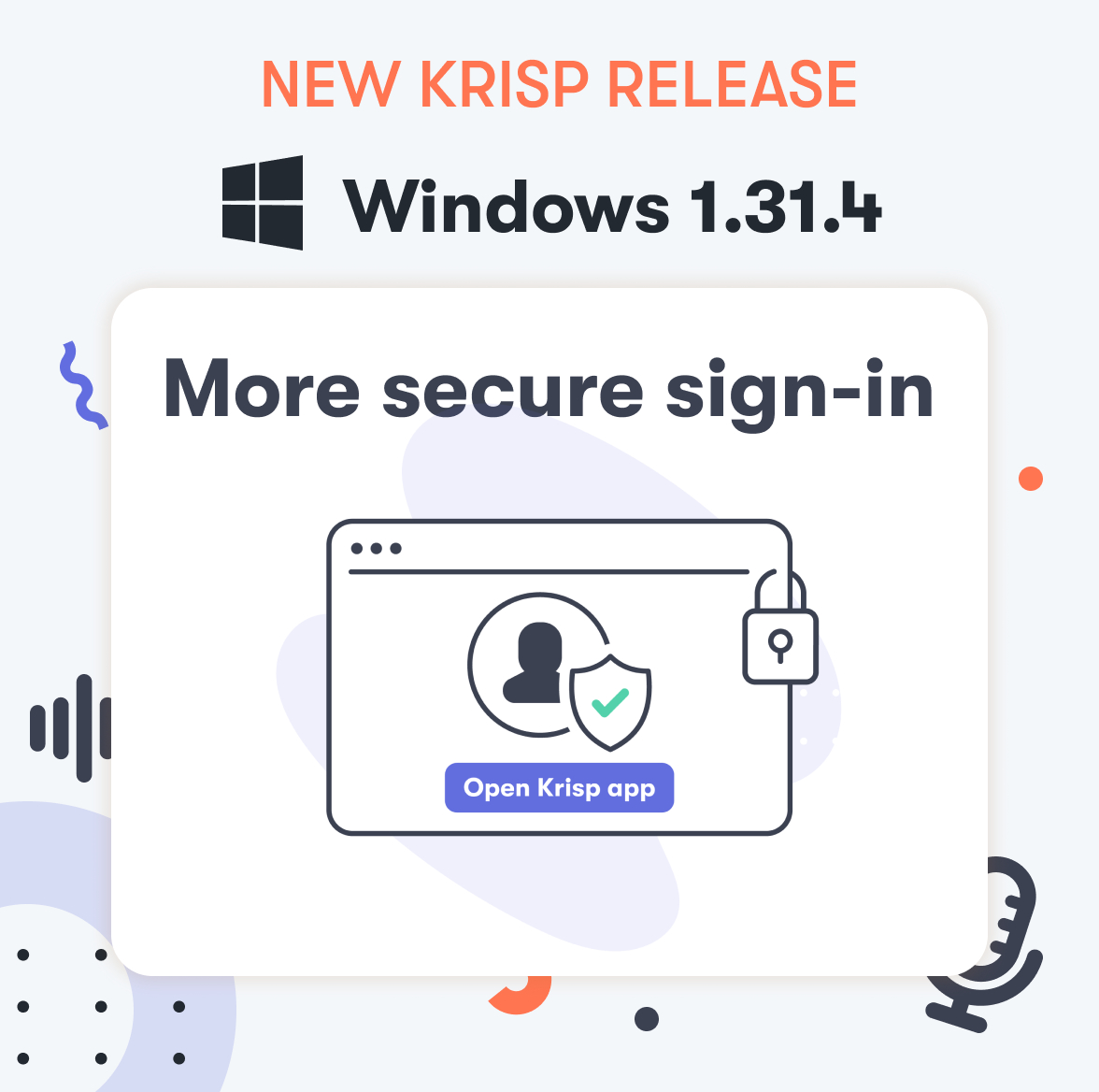 DATE:

AUTHOR:

The Krisp team
Windows 1.31.4 - More secure sign-in
DATE:
AUTHOR: The Krisp team
Your security is of the highest importance at Krisp!
With this release, the sign-in process to the Krisp app becomes even safer. We've started using protocol links as part of the login flow. Now you will be prompted to manually launch the app after signing in to your account dashboard. This makes your Krisp account better protected and more secure.
Check the sign-in process in this help article.