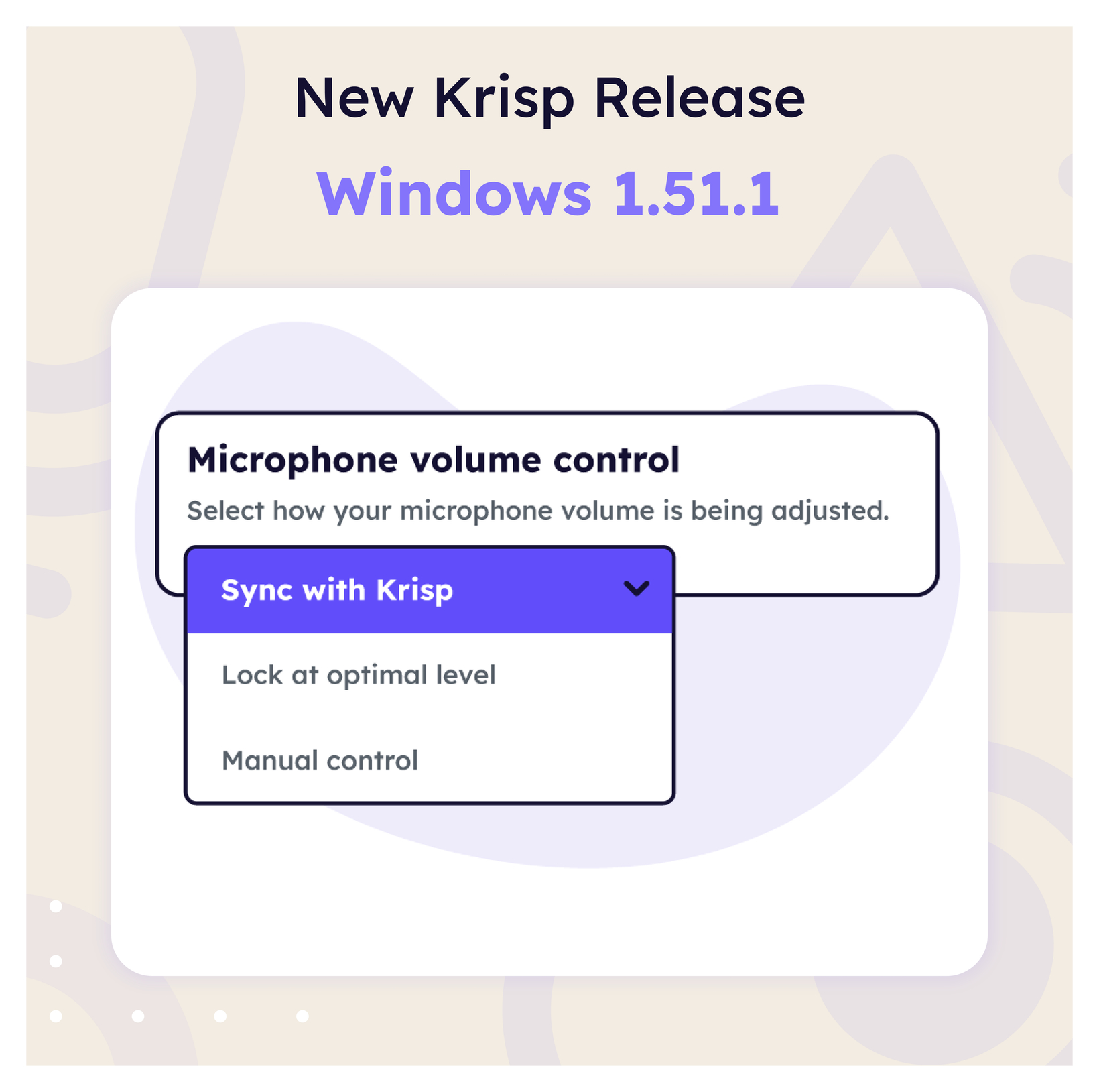 DATE:

AUTHOR:

The Krisp team
Krisp for Enterprise
Krisp Windows (legacy)
Windows 1.51.1 - Microphone volume control
DATE:
AUTHOR: The Krisp team
This update introduces the new Microphone volume control options and other improvements and bug fixes to enhance your overall Krisp experience.
Microphone volume control
With Microphone volume control you have more control over your audio settings. The newly released Sync with Krisp option ensures consistent volume levels across all audio settings.
Check our help article to learn more about 3 control options and see which one suits you best:
Sync with Krisp

Lock at optimal level

Manual control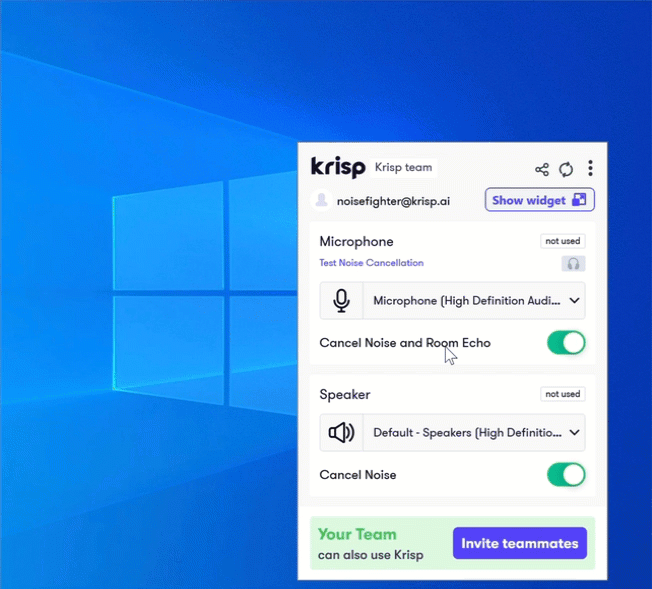 Improvements
Improved the device prioritization logic. Device priority is now determined by the device name, not ID, ensuring that your chosen priority remains consistent even when you connect your device via a different USB port or dock. Learn more about device prioritization logic in our article.
Bug fixes
We've resolved minor UI issues in the app to ensure a smoother and more intuitive user interface.

We've improved the synchronization between the Krisp Speaker and your system settings to provide accurate mute state information.