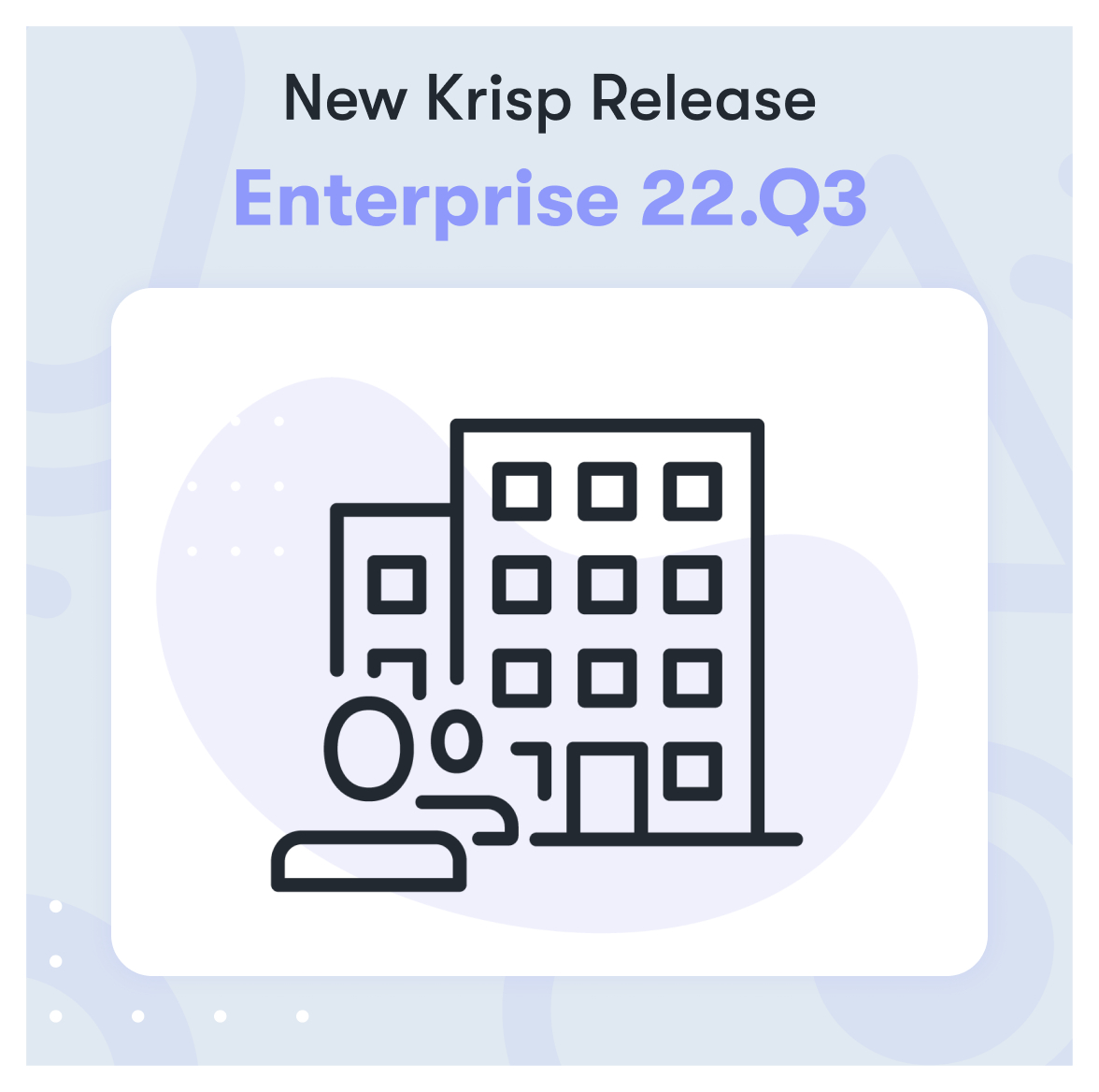 DATE:

AUTHOR:

The Krisp team
Krisp Enterprise version 22.Q3
DATE:
AUTHOR: The Krisp team
This release introduces Mac and Windows versions.
Krisp v22.Q3.5 for Mac
This version includes all features, enhancements, and bug fixes up to the Krisp v1.38 of the Standard release track. Check our What's New page to see what is included in that version and in the previous ones.
Apart from that, the version brings the following updates:
Sign-out notification: Krisp will now notify you if you get automatically signed out of the app. It can happen if you sign in to your account on a different device or if there is a session timeout. This way, you can be confident you don't accidentally start your calls without Noise Cancellation.

Fix for "Keychain not found" error: We fixed the bug when the users would face a "Keychain not found" error after logging in to Krisp if the app was deployed for them by the admin.
Some highlights of features included in this version:
Microphone and Speaker Noise Cancellation

Room and Acoustic Echo Cancellation

Krisp Widget with Talk Time, Talk Ratio, and Meeting Duration

Centralized muting for Krisp Microphone from the app and from Krisp Widget

Call Summary and Latest Call Summary

Virtual Background with Blurred Background and Adjust Light options

In-app notifications

Admin controls over the teammates' Krisp usage
Krisp v22.Q3.9 for Windows
With this version, all features, enhancements, and bug fixes from Krisp v1.34 to v1.39 are now coming to the Enterprise track. Check our What's New page to see what was included in those versions, as well as the release notes of the previous Enterprise version.
Some highlights of features added in this version:
Call Summary and Latest Call Summary

Talk Time, Talk Ratio, Meeting Duration added to Krisp Widget

Automatic Bluetooth headset profile selection

Ultrasonic signal detection for Zoom Room pairing

In-app notifications

More admin controls over the teammates' Krisp usage